In this issue:
Negotiations are ramping up
Scholarity Wins
New Semester, Same Issues
CTD Courses for Faculty
Employee Assistance Program
Manifestation Nationale
The DTU Executive invites you to drop by our office in 8A.11. We can answer questions regarding workloads, seniority and priority, schooling and work experience documentation, and anything else related to working at Dawson. In particular, before turning down work we encourage you to come and discuss the implications with us. We always recommend copying us into communications with the College so that we can help to make sure that your rights are protected. You can also call us at local 1799, or email us at dtu@dtu.qc.ca with any questions.
Negotiations are ramping up
As you may have heard, MNAs recently voted themselves a 30% pay increase.
What you may not know is that their salaries were already indexed to inflation. 
We have reached peak audacity. 
The government showcases education as a "top priority," but instead of investing in our network, the ministers invest in themselves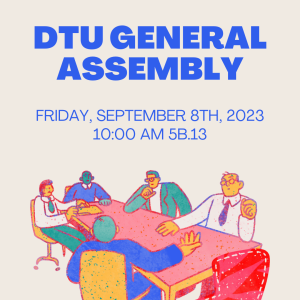 We have now been without a contract for five months.
We have been forced to watch our earning power be steadily eroded–paying post-pandemic prices while earning pre-pandemic salaries.
Meanwhile, the government negotiators want us to accept:
*salaries that don't keep pace with inflation
*new "flexible" hours of availability (weekends and late nights)
*less access to leaves
*fewer pathways to permanence
It's outrageous. You should be outraged. It's time to escalate.
On Friday, September 8th, we'll have a General Assembly at 10AM in 5B.13 to vote on our revised negotiating priorities.

On Wednesday, September 20th (which is a "Friday schedule"), we'll have a second General Assembly at 2PM to vote on "intensification of pressure tactics." (possibly including a strike)
The Director General's "Welcome Back Address" failed to address the fact that the majority of employees seated in front of her are in the midst of prolonged negotiations. We need to make that fact glaringly obvious. Don't forget to wear your nego swag every Wednesday and remind the admin that we are ready to mobilize for better working conditions.
If you've been waiting for a time to get involved with the union, that time is now. We need your voice. We need your organizing energy. 
Reach out to dtumob@gmail.com to get involved.
See you at the GAs.
PS–As always, there will be food at both General Assemblies.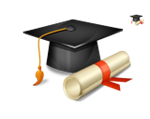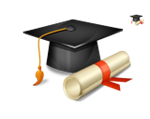 With the help of FNEEQ, the DTU have recently secured two important decisions in favor of Dawson faculty members. These decisions relate to faculty whose international degrees were previously not recognized by the employer, and thus the members were not being paid in accordance with their scholarity. 
Many new faculty members at Dawson College hold international degrees in higher education and getting these recognized often poses a problem. Years of schooling or equivalencies for international PhD and Master's degrees are oftentimes under evaluated by the employer which can result in significant loss of salary. In both cases, the College was ordered to recognize the international degree and reimburse the sums of money, with interest, owed to the teachers. In one case, the retro owed to the teacher went back 20 years and surpassed $100,000.
New Semester, Same Issues
As we start off the new semester, we are again hearing from members about deficiencies in the College's preparation for classes. We have brought such issues to the College's attention on previous occasions, and yet it still seems as if the start of a new semester always brings the same issues. 
You may have been surprised, as were we, by Director General Diane Gauvin's repeated praise of FAMA's work prior to our return to teaching at the Welcome Back Address. Despite FAMA's diligent work over the summer, several teaching rooms were not ready for the first day of classes and many issues are outstanding as we approach the end of the second week.
We have received reports from teachers of issues with cleanliness (in some cases with construction materials left lying around), missing or non-functional computer equipment, unbearably hot classrooms, and last-minute room changes. 
You may assume that the College is already aware of longstanding issues in your classrooms, but it helps if they are reminded just how many teachers and students are affected by these conditions. Email your Sector Dean, FAMA, and/or Helpdesk about any issues with your classrooms or office spaces, and please copy the DTU as well! 
We have brought these issues to the College repeatedly and this week we did so at our Labour Relations Committee meeting. The College informed us that it was not the appropriate venue – we disagree, and we will keep pressing them about the collective working conditions of our members until they provide adequate ones!
As you may have seen in the D-news, the College offers a variety of courses through the Centre for Training and Development, which are open to employees of the College. The courses offered range from arts to technologies and languages. 
The article in the D-News indicates that employees who have been working at the College for 6 months or more are eligible to take these courses for free. This is the first time we have heard of such eligibility criteria. The College has also repeatedly claimed that employees have to attend 80% of the course in order to qualify for the fee waiver. Our Collective Agreement (Clause 7-1.04) states that faculty have the right to attend classes for free that are offered by the College. We will remind the College that there are no restrictions regarding eligibility or attendance in our Collective Agreement!
In the meantime, if you are a new employee and are being told you do not qualify for free CTD courses, or if you have been asked to pay for a course due to missing more than 20% of the classes, please reach out to us at dtu@dtu.qc.ca. 
Employee Assistance Program
The College offers an Employee Assistance Program, which connects employees with specialists for help in dealing with a variety of personal issues, including mental health issues. Employees are entitled to up to 5 free consultations per year, but they can also choose to continue with the services at their own expense if needed. A full list of the kinds of services offered as well as information about how to obtain services is available online.
Unfortunately, the College does not make these services available to all employees; their eligibility criteria is available on the Dawson website.