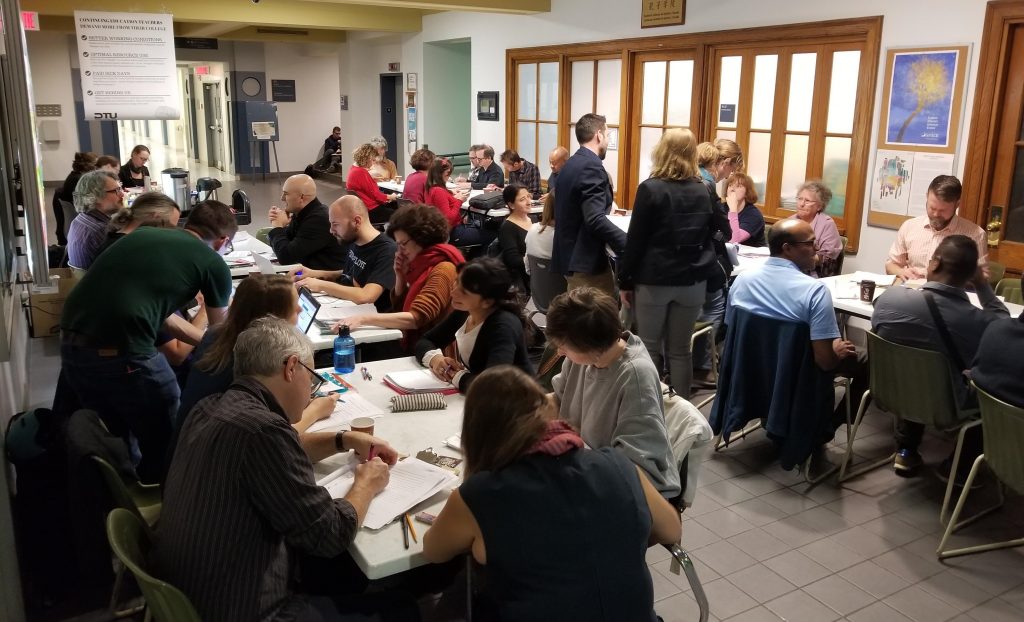 Welcome Back!
Happy New Year! We hope the new semester is off to a great start. As always, we invite you to drop by our office in 8A.11. We can answer questions regarding workloads, seniority and priority, schooling and work experience documentation, and anything else related to working at Dawson. You can also call us at local 1799, or email us at dtu@dtu.qc.ca with any questions.
General Assembly
We invite you to join us for a General Assembly on Wednesday, 30th January in 5B.13 at 11:30am. Lunch will be served at 11:15am. The items on the agenda are Negotiations 2020, Religious Neutrality, and the Policy to Counter Sexual Violence.
PDF Applications
For your request to be considered at the next meeting of the Professional Development Fund Committee, submit it by 11th February. You can drop your application off at 8A.11 or email it to pdfsecretary@dawsoncollege.qc.ca. We ask that applications be submitted prior to the date of the proposed activity
Regroupement Report
Members of the DTU Executive attended a Regroupement Cégep in Montreal on January 24th and 25th.

The "Comité ad hoc sur la « situation des chargé-es de cours depuis les quatre dernières négociations »" presented their report to the Regroupement which prompted a spirited debate regarding the need to prioritize the negotiation demands pertaining to Continuing Education teachers. For the DTU Executive, it highlighted the importance of a strong mobilization by the cégeps who represent the largest portion of hourly-paid teachers. Dawson teachers from all sectors have been leaders in the fight for better working conditions in the hourly-paid sector and we hope this trend will continue as negotiations approach. We may invite Cont. Ed. teachers to come to some future Regroupements to share their experiences. Our goal is to sensitize other delegates to the realities of teaching in Cont. Ed. and to highlight the impact of expanding Cont. Ed. programs in urban centers on the survival of rural cegeps.
Cont. Ed. Mobilization
In order to keep Cont. Ed. issues front and center during the upcoming negotiations, we are re-mobilizing the Cont. Ed. Mob. Committee. The first meeting is Tuesday, February 5th at 4pm in 7C.5 (Rose Lounge). All Cont. Ed. teachers are welcome! Please RSVP to dtu@dtu.qc.ca so we can make sure to have enough food.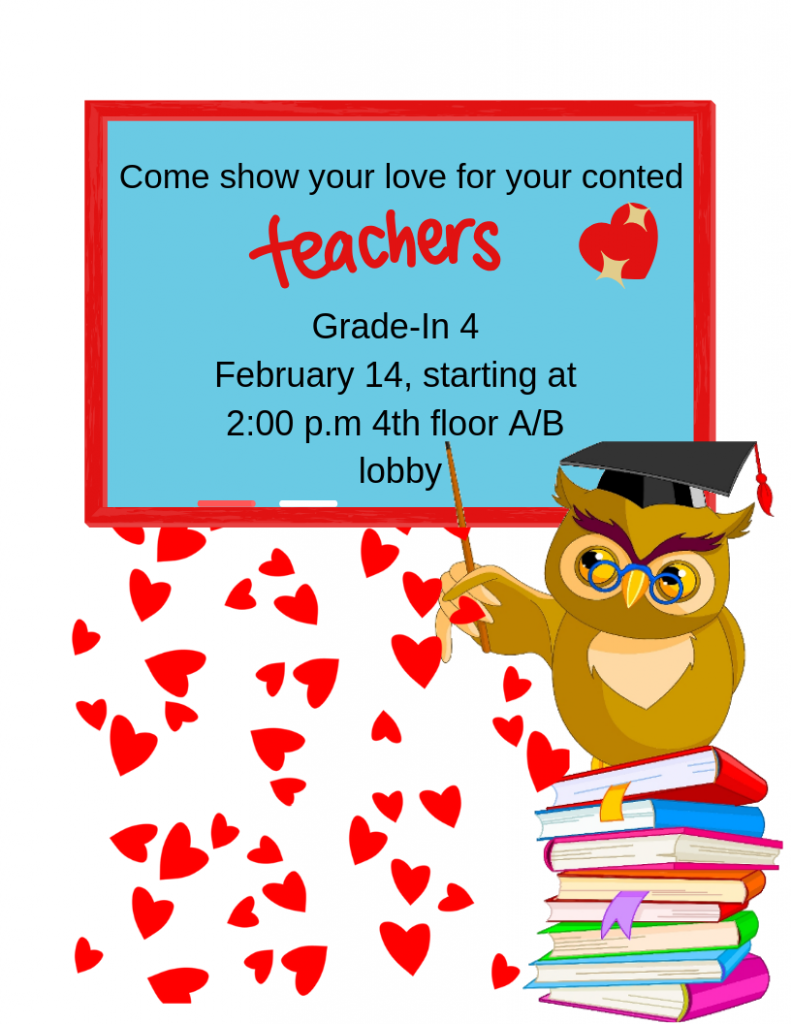 Bill 151 Policy Update
At the end of last semester, the Women's/Gender Studies group passed a motion denouncing the lack of consultation involved in the development of the Bill 151 Policy to Counter Sexual Violence. This motion was passed at the DTU Executive Council and at many department meetings. Following this pressure, the policy was released to the Dawson community.

The Standing Committee has been formed which met on January 22nd and agreed on a process for the next steps in the consultation process. Consultation with the various unions, student groups, and some faculty groups will be starting soon, with a planned large-scale consultation for Faculty, Professionals and Support Staff, and Students to take place in March. The final policy will be presented to the Board of Governors for adoption in April.
Your Rights, Explained
Hourly Paid Work
Academic Grievance
Following a recent arbitration win, any extra duties teachers undertake outside of their normal workload (e.g. substitution, additional grading, placement test grading) should be paid at the hourly rate for hourly-paid professors (Appendix VI-1 Table B in the Collective Agreement)
We would like to remind you of your rights with respect to the evaluation of student work, in particular in the case of grade reviews. According to our Collective Agreement, only a student`s teacher or a Grade Review Committee (GRC) may modify a student`s grade (clause 8-1.02). The Academic Grievance Committee defined in the Institutional Student Evaluation Policy (ISEP) does not have the authority to modify grades, nor may it constrain the deliberations of the GRC. Further information on Grade Review and Academic Grievance Committees can be found here.