THE OWL HOOTS No. 553
Issue No. 553
5 October, 2021
Contact
dtu@dtu.qc.ca
514.931.8731 x 1799
fax 514.931.0761
www.dtu.qc.ca
Dawson College, Room 8A.11
3040 Sherbrooke West
Westmount, QC.
H3Z 1A4
The DTU Executive
Brian Seivewright, President
President@dtu.qc.ca
Louisa Hadley, VP Internal
VPInternal@dtu.qc.ca
Mélanie Beck, VP External
VPExternal@dtu.qc.ca
Antonia Fikkert, Secretary-Treasurer
Secretary_Treasurer@dtu.qc.ca
Oran Magal, Grievance Officer
grievanceofficer@dtu.qc.ca
Administrative Assistant
Elisabeth Leone
Elisabeth@dtu.qc.ca
The DTU Executive invites you to drop by our office in 8A.11. We can answer questions regarding workloads, seniority and priority, schooling and work experience documentation, and anything else related to working at Dawson. In particular, before turning down work we encourage you to come and discuss the implications with us. We always recommend copying us into communications with the College so that we can help to make sure that your rights are protected. You can also call us at local 1799, or email us at dtu@dtu.qc.ca with any questions.
Upcoming General Assembly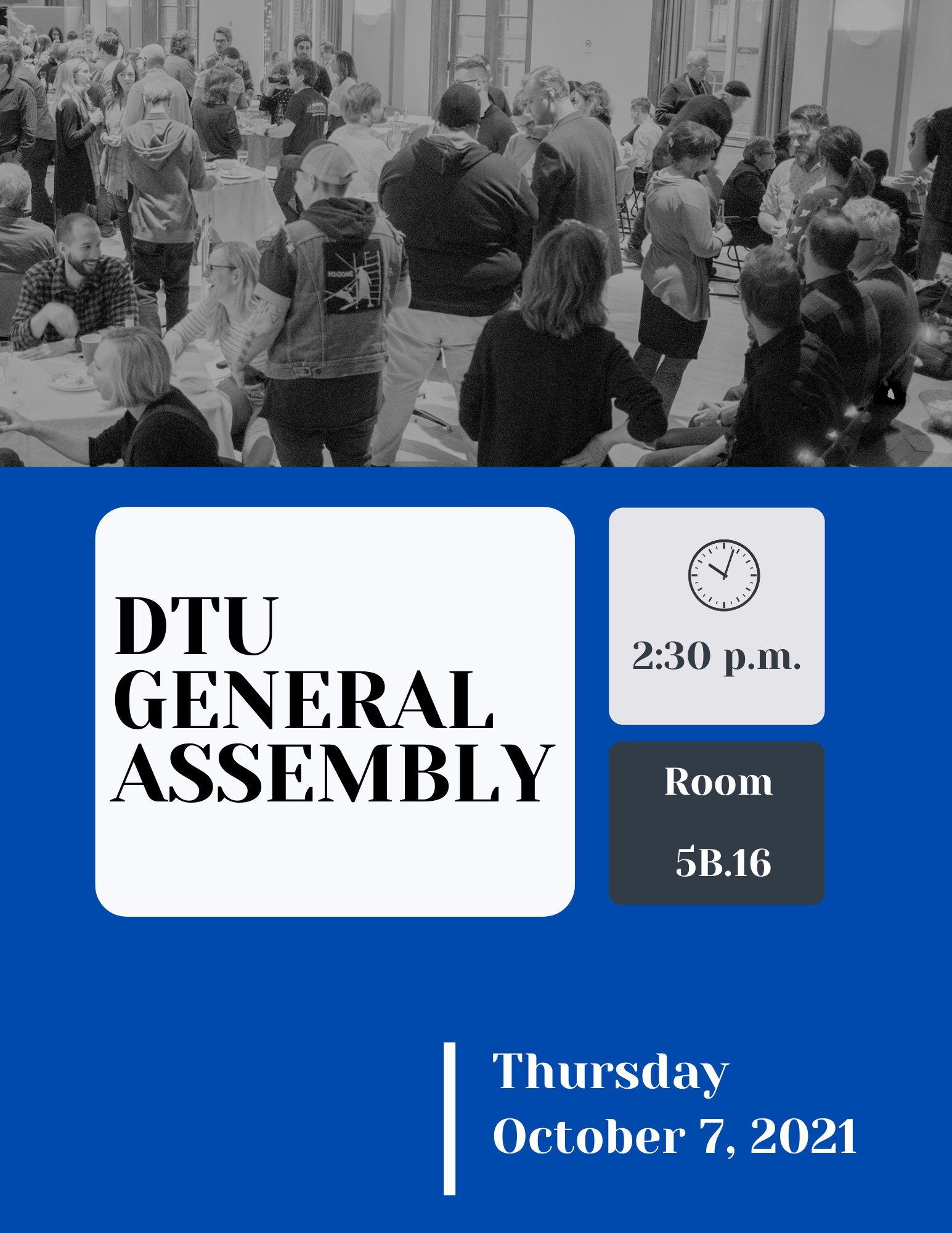 Upcoming Deadlines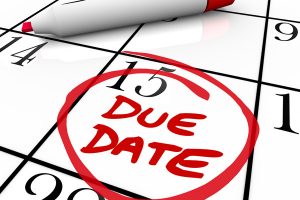 Personal Leave Requests: October 15th
If you wish to apply for a personal leave for Winter 2021, the deadline is October 15th. The application form is available on the College website.
Voluntary Workload Reduction Requests: November 15th
If you wish to apply for a partial Voluntary Workload Reduction for Winter 2022, the deadline is November 15th. Note that you can apply for a reduction of your workload. You should complete the form on the College's website, and email it to hrfaculty@dawsoncollege.qc.ca. We suggest that you copy the DTU on this email at dtu@dtu.qc.ca.
Professional Development Leave Requests
Although there is no contractual deadline for applications for a professional development leave, the College requests that applications for the Winter semester be submitted by October 15th. The application form is available on the College website.
Professional Development Funds
Professional Development Funds are available to all faculty and can be used to fund professional activities such as attending workshops, participating in conferences, and taking courses. Teachers can also apply for a reimbursement of up to $100 for computer equipment.
The PDF committee meets a few times each semester to review applications. Applications should be submitted to pdfsecretary@dawsoncollege.qc.ca for consideration at the next meeting. We ask that applications be submitted prior to the date of the proposed activity.

Surveys
Sexual Violence Policy survey
You may have noticed in your Omnivox that the College has distributed a survey regarding the Policy on Sexual Violence. As per its legal obligations under Bill 151, the College has to review the policy and is seeking feedback from the community as part of this process.
During the development of the policy and since it was first implemented, the DTU has raised several concerns to the College. In particular, we disagree with the College's decision to designate a Human Resources employee as the Primary Contact Person for employees to report instances of sexual violence. Given the sensitive nature of these types of instances, we do not believe it is appropriate for someone in a managerial position to be the initial point of contact. The College has designated Counselling services as the Primary Contact Person for students; employees should similarly have the opportunity to disclose to someone who is specifically trained to deal with these issues. Another concern we have is that the mandatory training module primarily presents teachers in the position of aggressor; it is important that the training module accurately reflects the various forms of sexual violence that may be encountered and does not create misconceptions.
If you share these concerns, we encourage you to add these to your own feedback when you complete the survey. Please note that the survey is available until October 13th 2021.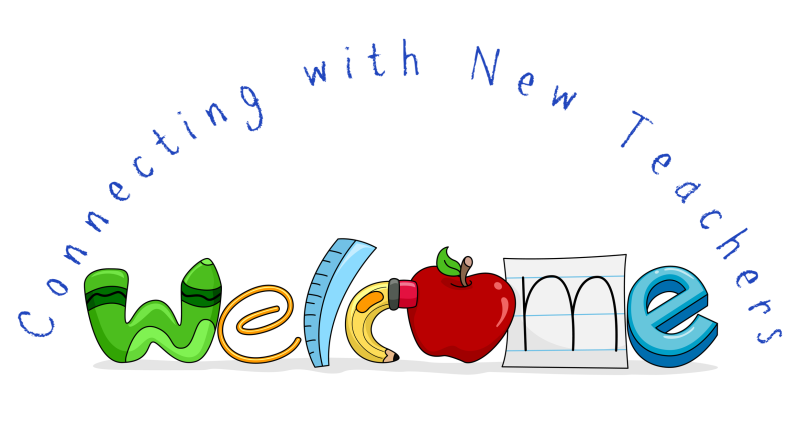 The DTU invites New Teachers to an information session on Thursday 21st October at 2:30 (room to be determined).
Come out to meet your Union representatives and get information on your contracts, workload and anything else you might be interested in.
Please RSVP at dtu@dtu.qc.ca
Update on Covid Protocols
Upon the return to in-person teaching this semester, the College gave a directive to teachers and students to stay home if they are displaying symptoms associated with Covid. Teachers have been asked to make accommodations for students in this situation, as discussed below. Similarly, the College has a responsibility to provide clear and consistent accommodations for teachers in this situation, but these have so far been lacking.
Missing a Class due to Symptoms
Initially, the College insisted that when a teacher misses a class for any reason, the class would be either cancelled or substituted – that there was no possibility of remote teaching. We then heard reports that certain sectors were allowing remote teaching in some circumstances when approved by their Sector Dean. There has yet to be a clear and consistent directive from the College about this situation.
Since mid-August, we have continually reminded the College that because Continuing Education teachers have only 2 sick days per year, these teachers may find themselves in the position of deciding between sacrificing their salary or jeopardizing our collective public health. We asked the College whether they had made any plans to allocate special provisions for these teachers' sick days. They responded that they had not, nor had they analyzed the financial implications of such an allocation. The College consistently refuses to provide additional sick days despite the large surplus generated by Continuing Education teachers each year. This situation is unacceptable under any circumstances, and especially irresponsible during a pandemic.
Missing a Class due to Quarantine
Our Collective Agreement includes a clause (5-9.01 h) which allows a teacher to take a paid leave, not deducted from a sick bank, when ordered to quarantine by public health. It applies to both Day and Continuing Education sectors. For more detail, see the email titled 'Quarantine Leave' that we sent on September 23rd.
Incomprehensibly, the College maintains that this leave does not apply and that a teacher should work remotely if they are well enough. If they are not able to teach remotely, the College considers them to be on a sick leave, and days will be deducted from their sick bank, if available. Teachers who do not have access to sick days will not be paid for their absences. We strongly disagree with the College's position.
If Santé Publique directs you to isolate, we urge you to communicate with the DTU as soon as possible so that you can avail yourself of a solution that is best for both you and your students.
Covid Protocols Applied to Students
The College has asked teachers to monitor students' health and to require them to leave class if they display "unusual" symptoms. We asked for clarity about this and pointed out that this is not an effective health policy since teachers are not medical professionals. In addition, teachers have a responsibility to ensure that students are following the rules regarding masking within the classroom. If a student in your class repeatedly refuses to wear their mask properly, you should report them to Student Services, who should be keeping track of violations and issuing warnings. If you ask a student to leave the classroom and they refuse to do so, you should call security at 1500.
When your students miss class because they are isolating or feeling unwell, remember to ask them to contact dawsonhealthservices@dawsoncollege.qc.ca and also to do so yourself. Accommodations must be made for students in this situation, within reason and within your department's policies. We recommend making this accommodation as simple as possible for yourself. Keep in mind that students who are unable to catch up due to their health situation can apply for an authorized absence.
The College has made it clear that if a student has shared medical information with you, you should not divulge it to the rest of the class. We understand that it is important for students to be aware of the situation, but teachers must respect students' privacy here. Dawson Health Services now has access to class lists and contact information and has updated their procedure for Covid-positive students so that teachers and students should be informed simultaneously about a potential contact. This will now take place before Dawson Health Services receives further instruction from Santé Publique.
Teacher Evaluations
We have heard from several teachers who have been contacted by OAD for teacher evaluations this semester. We were somewhat surprised to hear that teacher evaluations have resumed; while we are back in person this semester, the context in which we are teaching is still far from normal. If you have concerns about the teacher evaluations, we encourage you to share them with the Dean of Academic Development (clebel@dawsoncollege.qc.ca) and your sector Dean, copying in the DTU if you would like.
College Readiness
Since coming back to in-person work in August, many teachers have raised concerns about the lack of readiness of College facilities for both teachers and students. This includes such issues as cleanliness (both classrooms and bathrooms), classroom equipment, the availability of masks and hand-sanitizers, and ventilation, particularly in the G wing.
The DTU has been raising these concerns with the College, who in turn has acknowledged the problems and expressed a commitment to addressing them. Teachers who encounter ongoing problems of this nature are encouraged to write to their Sector Dean and/or to Facilities Management, as appropriate, and to copy the DTU.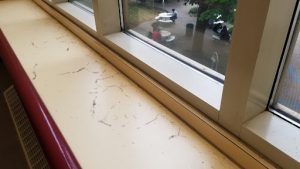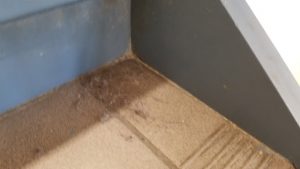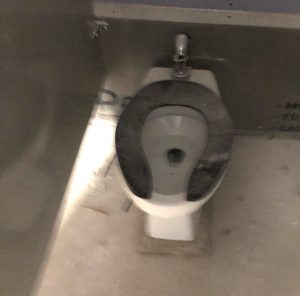 Know Your Rights:
Leave for Family Reasons
The Collective Agreement includes a leave for family reasons (see Clause 5-9.06). Teachers can take a leave of up to 10 days a year to take care of their child or for the health of their spouse, parent, sibling, or grand-parent. The first 6 days of this leave are deducted from the teacher's sick bank, if available; the remaining 4 days are unpaid.
DTU and Senate Elections
The nomination and election periods for the following positions will be announced in the coming weeks:
Senate representative – Social Science / ALC (1 position)
Executive Council representatives – ALC, Social Science & Business Technologies, Arts Technologies, All Technologies, Retirement Committee Coordinator
PDF Committee (1 position)
Audit Committee (3 positions)
The Senate and Executive Council are important bodies at the College where teachers' voices can be heard on various issues related to our teaching and working conditions. If you are looking for a way to get more involved and have an impact, we encourage you to consider running for one of the open positions.
Please note that in order to be able to vote, you must be a registered member of the DTU. You can register by completing the DTU's membership form, which you can pick up at the DTU office (room 8A.11).
FNEEQ's Position on Bill 96
In the context of discussions around bill 96, FNEEQ has taken a position, which can be consulted here. FNEEQ representatives have asked to present its position during the debate. The English College steering committee has prepared a brief on Bill 96. As more information is available about the proposed bill and its implications, we will communicate them to members.